Rolphing: Why Is It Funny is a 2007 short documentary film, directed by Craig Johnson, about an improvisation technique called "rolphing." The story interviews the pioneers of rolphing Brad Knight, Matt Sloan, and Aaron Yonda as they try to explain what rolphing is and "why it is funny."
Impact and legacy
Rolphing has been created into a game called Rolf by game designer Robert Burke and DFTBA games. The film has been used in their Kickstarter campaign description page to explain the appeal of rolphing as an improv technique.[1]
Video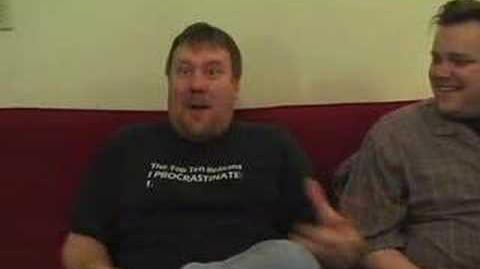 References
External links
Community content is available under
CC-BY-SA
unless otherwise noted.